Cadillac Goes All-Electric, Unveils The 2025 Escalade IQ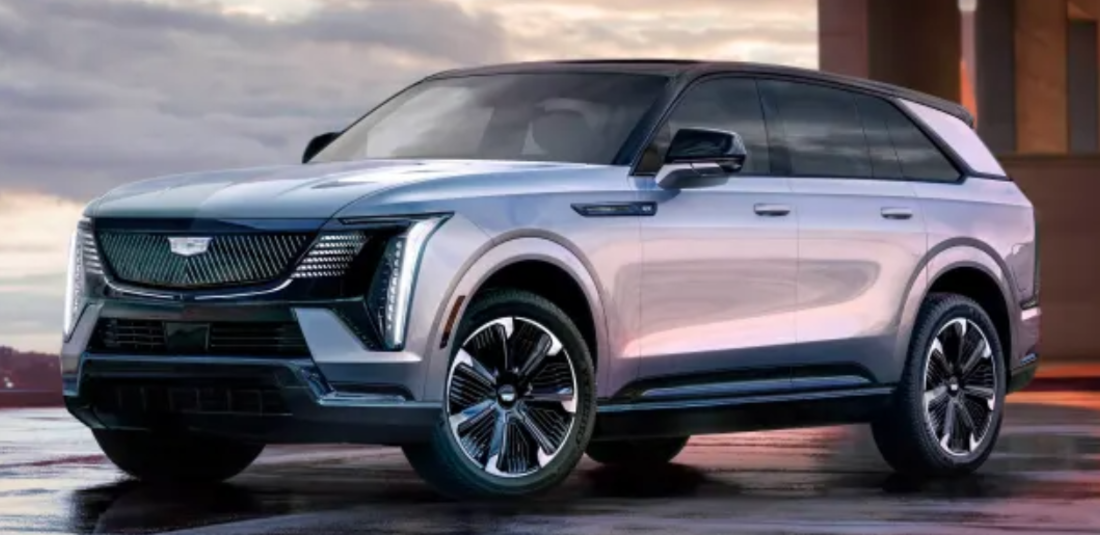 Cadillac's new electric SUV, the first of its kind, is set to transform our vision for luxury SUVs. It can travel about 450 miles (724 km) on a single charge, and it comes with a smart driving assistant called Super Cruise. Not only can you charge EVs, but you can also use their power to charge other things. Plus, it doesn't emit any pollution from its exhaust.
Jump To
Cadillac Gives A First Look At The 2025 Escalade IQ EV
On August 9th, Cadillac revealed the 2025 ESCALADE IQ. It's their first-ever all-electric SUV.?This SUV is going to transform how big, fancy SUVs look and feel. It is set to have a classic design, great craftsmanship, and all the latest car tech.
With an estimated range of 450 miles, according to Cadillac, the ESCALADE IQ will enhance the driving experience of the car through a 55-inch curved LED display that spans from one pillar to another.
The SUV also includes the option for Super Cruise driver assistance technology, and it can use its energy bi-directionally to power your home with GM Energy's Ultium Home products.?Not only does the SUV maintain excellent performance, but it also claims to produce no emissions from its tailpipe.
John Roth, vice president, Global Cadillac, said of the launch, "ESCALADE IQ raises the standard just as the original Escalade redefined luxury a quarter-century ago." He added, "This reimagining of an icon marks the next step in Cadillac's all-electric future."
Idea Behind the 2025 ESCALADE IQ
The idea behind the ESCALADE IQ was to create the finest-driving and most agile Escalade ever made. The partnership between Cadillac's Engineering and Design teams ensured that the final product stayed true to this objective.

The unique electric vehicle (EV) structure of the ESCALADE IQ enables its eye-catching appearance and remarkable abilities when it comes to performance. This includes its distinct shape and roominess for both passengers and cargo, as well as its outstanding driving prowess.
In terms of how well it performs, the ESCALADE IQ is equipped with separate front and rear suspension systems. These work together with front and rear drive motors, functioning as an electronic all-wheel drive (eAWD) system, to send power to its 24-inch wheels and 35-inch tires.
A comprehensive range of advanced technologies, such as Magnetic Ride Control 4.0 and Adaptive Air Ride Suspension, are seamlessly integrated. These features not only offer precise steering and a responsive feel but also help to insulate passengers from rough road conditions, ensuring a smooth and comfortable ride.
The starting price of the car is said to be a whopping $130,000.?