What A Performance! GoW To Jaane Jaan, Jaideep Ahlawat's Journey To Becoming Everyone's Favourite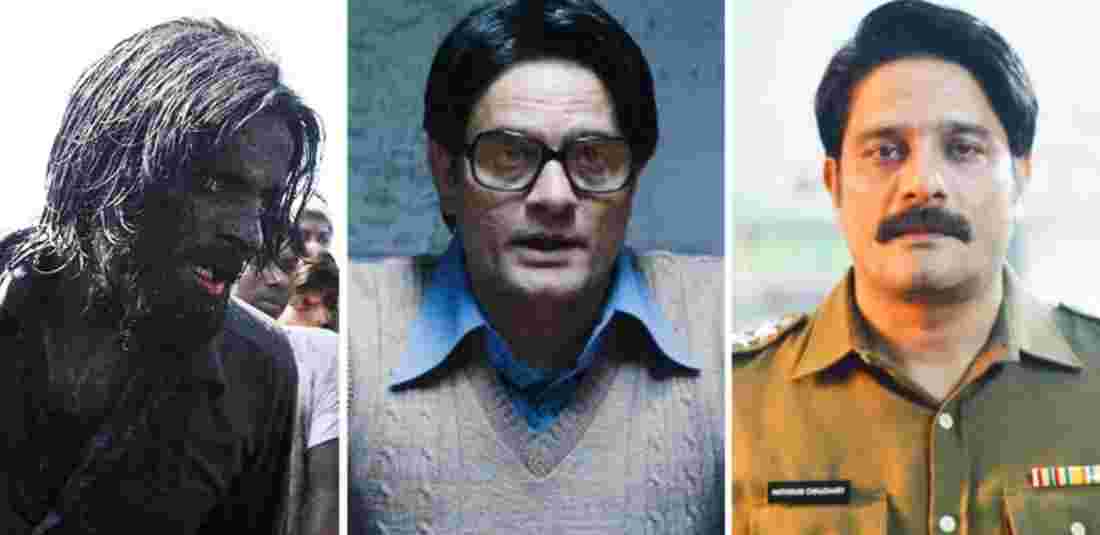 A boy from Rohtak grew up to become an army officer. When his first dream couldn't be accomplished, he worked hard on the second one. He was an outsider when he began his journey, but today, he is everyone's favourite. What Bollywood couldn't give him, OTT did -- putting a name to his face and getting him due recognition.?
Jaideep Ahlawat steals the show in Jaane Jaan
In Sujoy Ghosh's crime thriller, which also stars Kareena Kapoor and Vijay Varma in pivotal roles, Jaideep Ahlawat stole the limelight completely with his impeccable timing and acting skills. He essayed the role of a maths teacher. His character will keep you guessing throughout the film. Is he an introvert or a creep, you often wonder. Is he really sweet and helpful or is he deranged? Is he intelligent or a sociopath? The conflicting emotions remain until the mystery is solved.
"Jaideep Ahlawat is just superb acting. Vijay Varma and Kareen looked side kicks," a Twitter user wrote fawning over the man's screen presence in Jaane Jaan as Naren Vyas.
For the unversed, the crime-thriller that keeps you on the edge of the set is based on Japanese author Keigo Higashino's 2005 novel The Devotion of Suspect X.

From graduating from the Film and Television Institute of India (FTII) to making his debut with Bollywood film Aakrosh (2010) directed by Priyadarshan, from being around for a decade doing roles in iconic movies like Gangs Of Wasseypur, Vishwaroopam and Commando among others and still being unnoticed to become the star performer of 2020 with Pataal Lok, here's Jaideep Ahlawat's inspiring journey.

Just like how Sholay brought so many character actors like Mac Mohan and Viju Khote to the limelight, Anurag Kashyap's Gangs Of Wasseypur also resulted in actors getting their due recognition. While many including Nawazuddin Siddiqui immediately skyrocketed to fame, there were others like Jaideep Ahlawat who still struggled to bag good roles and get the recognition that they truly deserved.
What GOW couldn't do for Ahlawat, Paatal Lok did it - established him as a stellar actor in the industry. He was finally hailed as the hero after years of struggle.

Gangs of Wasseypur was a turning point in his career. If you don't remember, he played the role of Shahid Khan, who was Manoj Bajpayee's father in the movie. His brilliant performance was praised by one and all, and yet he didn't get his due.

He then did many roles like a terror named AK-74 in Commando, a terrorist Salim in Vishwaroopam and a Mumbai Gangster in Raees among others. He was usually seen in villainous types to no good kind of roles, until he bagged the opportunity to fight off with the evil in Raazi, another game-changer for his acting career.

In Raazi, he played the role of RAW agent. This time, everyone sat up and took notice of him. The audience wanted to see more of him on the screen. With just one film, Ahlawat came close to achieving two of his dreams.?


For those of you who don't know, for Jaideep Ahlawat, acting wasn't his first passion. Born in the family of teachers in Kharkhara village of Rohtak, Ahlawat was involved in theatre at quite a young age. However, he saw his future in the Indian Army. After he failed to clear interviews for the Services Selection Board examinations multiple times, he tried his luck at acting.

Not only he did do a lot of shows in Punjab and Haryana, but he also joined FTII to learn the craft. In 2008, he came to Mumbai and struggled for two years before he bagged two films - Ajay Devgn starrer Aakrosh and Akshay Kumar starrer Khatta Meetha.?

He has done several movies like Lust Stories and Baaghi 3. He also featured in Emraan Hashmi starrer Bard of Blood where he played the pivotal role of Shehzad Tanveer.

But long after he stunned critics and audiences with his power-packed performances in GoW and Raazi, Jaideep Ahlawat is back with a web series and this time, the industry has finally given him his due.?

What was stopping him to conquer was a good, meaty role. He only had played the sidekicks, and this couldn't bring his full potential to the table. This time, his flawless performance as Inspector Hathiram Chaudhary won him an applause from not only the audience but also his contemporaries.

"Vaise toh yeh sab shaastron mein likha hai, but maine WhatsApp pe padha tha."

"Sir, aadhi zindagi baap ki aankhon mein dekha hai ki uska beta ch***ya hai, ab baaki ki zindagi bete ki aankhon mein nahi dekhna chahta ki uska baap ch***ya hai"

Many of his dialogues delivered to perfection have won the hearts of audiences.?

With every episode of the show, his role gets intense, and he aces it to perfection. So much so that you almost become a part of his small world wherein he is working hard to prove himself.?

After Pataal Lok,?he worked in Bloody Brothers, Ajeeb Daastaans, Sandeep Aur Pinky Faraar and An Action Hero, but only Jaane Jaan did justice to Jaideep Ahlawat's talent.
We only hope we get to see more and more of him on the big screen in substantial roles.
For more news and updates?from the world of?celebrities?from?Bollywood?and?Hollywood, keep reading?Indiatimes Entertainment.